Traders Market Views Newsletter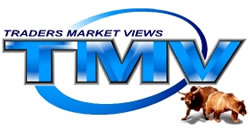 With the TMV you'll stay abreast of the latest news and keep ahead of the markets four times a week. Our most popular product, now in it's 23rd year of publication: Traders Market Views: published four times a week, is packed with timely market insight and recommendations. Subscribe Now
About the Author: John Crane has been an active trader for decades, and is a founding owner of Traders Network. Articles on his trading concepts have been published in Consensus, Barron's, Technical Analysis of Stocks and Commodities as well as The Wall Street Journal, Investor's Daily, and Traders World. Having taught numerous seminars on technical analysis, he has also served as director of research and a contributing analyst for the Pacific Research Center. John served on the Board of Directors and as a president of the National Introducing Brokers Association. In addition, he is a developer of the Trade Simulator Pro and author of "A Traders Handbook: The Reversal Day Phenomenon" and "Unlocking Wealth: Secret to Market Timing, Strategies to Predict, Identify, and Trade Future Market Swings".
---
Delta Option Trading Program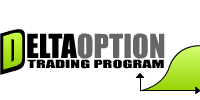 80-90% of Options Expire Worthless. Chances are if you've traded long options you know this all too well. The problem is you've been paying too much for time value. So how do you take time value out of the equation and see success rates upwards of 60%? Subscribe Now
Option Swing Trading
Our proprietary option trading strategy is designed to capture moves that reach our initial objectives within 2 trading days of entry, thus dramatically reducing the effect of time decay on your option's value. Not only that, but by swing trading the option we allow you to turn the market in your favor by taking advantage of inherent properties found in option values.
Delta Options and the S-Curve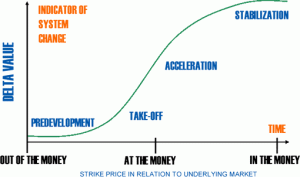 When Identifying potential option trades we look for strike prices with delta values in the "sweet spot" of the S-curve. As you can see when you take time value out of the picture, the delta value (rate of change of option per unit change in the underlying) behaves in an S-curve fashion. By grabbing options near the bottom of the s-curve, the Delta Option program assures that as the market moves against the position, the option value is relatively stable. Whereas when the market moves in the positions favor, the option value increases more rapidly.